Rules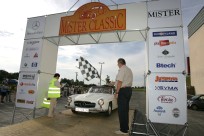 MiSTER CLASSIC™ – old timer tournament is organized on public roads therefore the rules of Highway Code should be strictly followed. Any offence may lead to disqualification. Organizers won't take any responsibility for any personal injuries or financial damages occurring during MiSTER CLASSIC™. All possible events and damages are fully the motorist's (team) and their passengers' responsibility.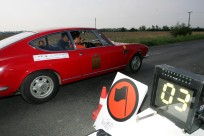 The certain sections (etaps) must be completed in a particular time on the bases of the itinerary so that the team can arrive at the next checking point within a certain minute given in advance. Consequently the team has 59 seconds to drive through the check line.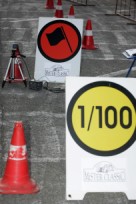 Between the sections there are special parts (1/100E) where the teams are expected to drive with 1/100-second accuracy through the line equipped with photocell, hose or other measuring equipment. The more and more difficult special sections are expected to be done very slowly, at a pre-calculated average speed without stopping the car. For any single 1/100 second difference the team will be given a penalty point (regardless the team crossed the finish line earlier or later than expected) The winner becomes who has the fewest penalty points during the race.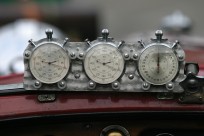 Doubles can use only mechanical time measuring equipment or in case they use digital measuring they will multiply 2x the completed results.
The measuring and evaluation is based on the 'Basic rules for old timers average speed tournaments' www.szuperkupa.hu as well as MiSTER CLASSIC™ (call for tournament).
The time measuring is completed by nationally and internationally qualified sport judges of CronoMoto. The judges' decisions are obligatory and basic during the tournament.
Scoring:
Categories: Szuperkupa (Extra and Super Category), Open
Extra categories: Sports cars Category*, Ferrari Owners' Club Hungary (FOC) challenge cup **
Awards go to the following categories:
the winners of 1/100 sections
The winner, the second and the third placed in Absolute ( both Extra and Super category)
the first, second and third placed in Super category
the first, second and third placed in Open category
the winner of Team competition
the first, second and third placed in Sports car category
Ferrari Owners' Club Hungary (FOC) challenge cup
* You can enter the Sports Car Category under the Organizer's decision and permission. ( the production period is also the Organizer's competence, that can be only cars produced minimum after 31 December 1980) Participants of this category are not evaluated in any other categories (except the members of FOC) and they can't achieve section victory.
** In FOC Challenge Cup only the members of Ferrari Owners' Club Hungary are allowed to take part, in case they enter the tournament either old-timer, young timer or modern Ferrari. FOC members cannot win phase victory, except the FOC team which compete in a Ferrari produced before 31 December 1980.